Villa Grove State Bank offers a variety of checking account options. Below are checking account products we currently have available. Please contact us at 217-832-2631 for more information.
This account is for individuals and families and has no service charge when the average monthly balance remains above $200. There is a $5.00 monthly service charge if the account averages less than $200 for the month.
There are no monthly service charges for Business Checking accounts at Villa Grove State Bank. A deposit stamp is provided at no charge.
If you're 55 or over, and maintain an average daily balance of $1,500 in any combination of Savings, Certificate of Deposit, or IRA accounts, you're eligible for a Freedom 55 Account which offers the following complimentary services: an interest-bearing checking account, personalized checks, cashier's checks, money orders, a small safe deposit box, notary and signature guarantee service, and photocopies.
Enjoy the benefits of a checking account that pays interest with a Villa Grove State Bank NOW Account. With a $1,000 average balance, a NOW Account is available at no charge. However, when the balance averages less than $1,000, the following service charges apply:
| Average Ballance | Service Charge | Interest |
| --- | --- | --- |
| $500-999 | $4/month | No |
| $0-499 | $5/month | No |
If more than 10 checks are written each month, there is an additional charge of 15¢ for each extra check. However, if the average balance for the month is $2,000, no check charge is imposed.
Special Checking is available to people under age 21 or over age 62 and is designed for individuals who write no more than 10 checks each month. For any month when more than 10 checks are written and the average balance falls below $200, there is a $5.00 service charge. For those customers who have direct deposit of a Social Security check to this account, there is never a service charge, regardless of the balance.
Villa Grove State Bank now offers a chip-enabled debit card. A chip card, also known as an EMV card, adds an extra layer of security when you pay. Customers can enjoy the convenience of a Fiserv EFT Mastercard to access your checking account anywhere the Mastercard or Cirrus logo is accepted, now with added security! Chip cards will be issued when your current card expires, so there is nothing additional our customers need to do to receive the new card.
For Lost/Stolen Debit Cards, please call the bank at 217-832-9431 during business hours. After hours, please call 1-800-472-3272.

One App To Control All Your Debit and Credit Cards.
Our new CardValet® app lets you control all of your credit and debit cards. Save time and gain peace of mind knowing you can control the cards in your wallet with the phone in your pocket. Download wherever you download mobile apps.
Get real-time notifications when your card is used.
Restrict transactions to a certain area using your phone's GPS.
Set security preferences to match your spending habits for every credit and debit card.
Set spending limits for every transaction.
Enable or disable your cards to be used within certain merchant categories such as gas and groceries, hotel and travel.
Lock and unlock cards with a few taps on your smartphone.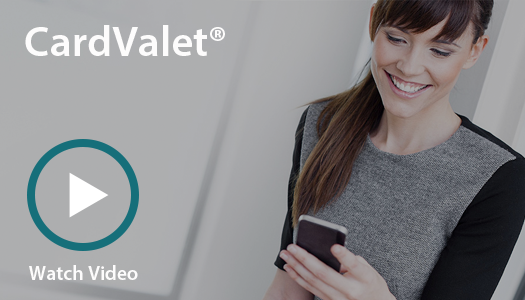 *EACH DEPOSITOR INSURED TO AT LEAST $250,000.00
SAVINGS & INVESTMENT ACCOUNTS
Villa Grove State Bank offers a variety of Savings and Investment Accounts to provide for your future financial needs. Below are Savings and Investment Account products we currently have available. Please contact us at 217-832-2631 for more information.
Open a Passbook Savings account for as little as $25 and earn interest, compounded daily and paid semi-annually. Savings statements are sent on December 31.
This account is ideal for beginning savers or people who want the convenience of making savings deposits of any amount at any time. Accounts for young people (under 17) are exempt from the $25 minimum opening requirement
Earn higher rates of interest and enjoy an insured investment with Villa Grove State Bank Certificates of Deposit. Certificates with maturities from three to 60 months are available for a minimum deposit of $500. Certificates for less than 31 days require a $2,500 opening deposit.
There is an interest penalty for early withdrawals from certificates of deposit
Earn interest on your holiday spending money with a Christmas Club Account. Make deposits throughout the year, earn interest and then receive your check in late October to make your holiday shopping easier.
Enjoy money market rates of interest and FDIC insurance with only a $1,000 deposit to a Money Market Deposit Account.
Deposits to and in-bank withdrawals from a Money Market Deposit Account may be made at any time and in any amount. Up to six pre-authorized withdrawals may be made each month, of which three may be by check. There is a $1 charge for all withdrawals.
Statements reflecting all deposits, withdrawals, interest earned and withdrawal charges (if any) are sent monthly. No interest is paid for months when the average balance drops below $1,000.
Villa Grove State Bank offers a complete line of retirement savings programs, including Traditional and Roth IRAs, and SEPs. You can save for your retirement with safe and secure insured bank certificates of deposit. Our IRAs carry no fees or account charges.
To help you save for educational expenses, we also offer Education IRAs.
*EACH DEPOSITOR INSURED TO AT LEAST $250,000.00